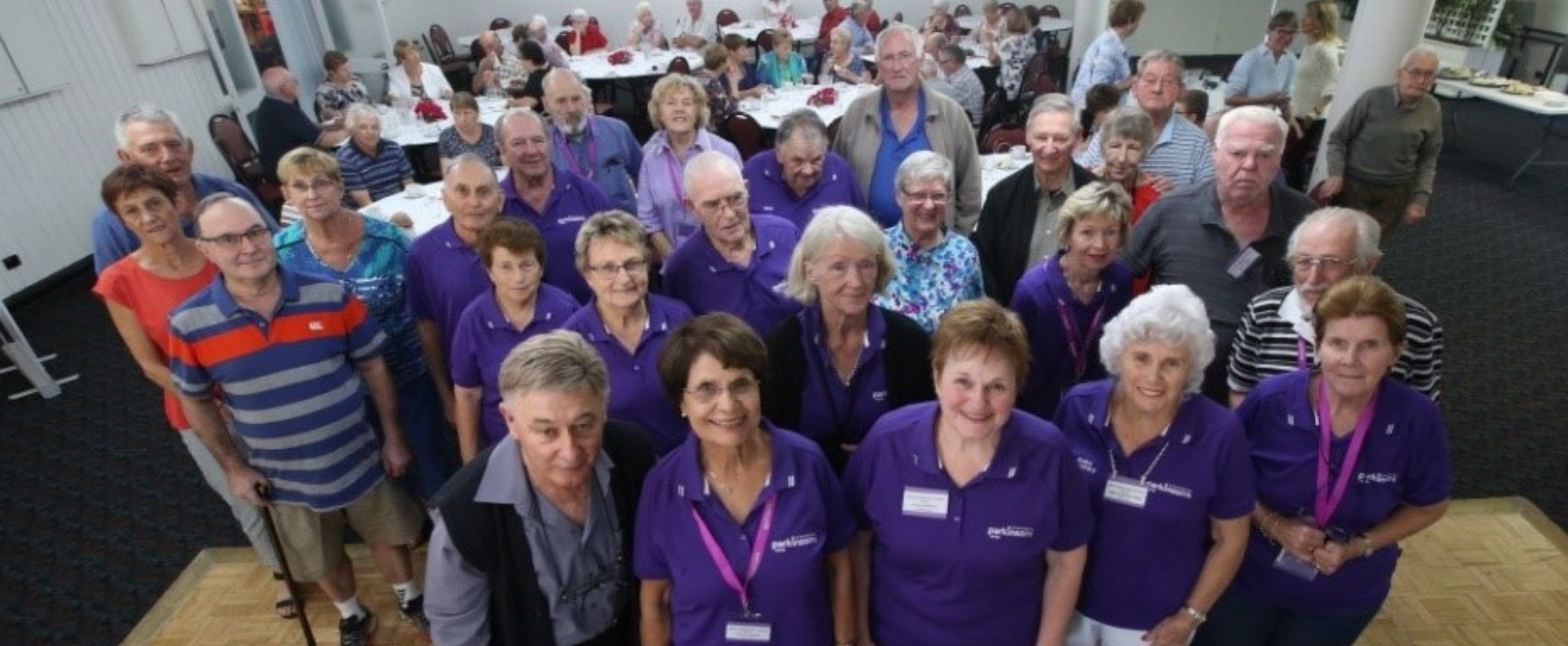 Support Groups
There are more than 70 Parkinson's support groups throughout NSW
Run by local volunteers who have been touched by Parkinson's and supported by Parkinson's NSW staff
Offer support, advice, information, resources and shared experiences
Want to be connected with your local support group? Call Parkinson's NSW InfoLine 1800 644 189
What Is A Support Group?
A support group is an informal gathering of people who share similar experiences, situations or problems. One of Parkinson's NSW's most valuable and popular services is the development and coordination of a network of more than 70 Parkinson's support groups throughout metropolitan and regional NSW.
Parkinson's support group members can offer each other emotional and practical support. Getting together with other people who are facing similar challenges allows everyone to share feelings, resources and experiences. As well as providing benefits from the exchange of practical information, support groups also provide motivation and inspiration to help you deal positively with the changes to your lifestyle. They also give you a chance to meet new people, which helps to break down any feelings of isolation associated with the disease.
Support group meetings range from group discussions, to educational sessions by guest speakers, social outings or just sharing a cuppa. A Parkinson's support group usually meets monthly.
Ashfield
Belrose Young Onset
Blacktown
Castle Hill
Chatswood
Chinatown Bilingual
Dundas-Parramatta
Eastern Suburbs
Eastern Suburbs Young Onset
Fairfield-Liverpool
Hawkesbury
Inner West
Macarthur
Manly-Mosman
Hornsby & Hills
Nepean Blue Mountains
St George Sutherland
Albury
Albury Young@Park
Armidale
Northern Rivers
Bathurst
Berry
Bega Valley
Central Coast
Coastal Waters
Coffs Harbour North (Young Onset)
Coffs Harbour South
Cootamundra
Crookwell
Dubbo
Eurobodalla
Glen Innes
Goulburn
Grafton
Grenfell
Griffith
Gunnedah
Illawarra North
Kempsey
Kiama
Lismore
Maitland
Manning Great Lakes
Milton-Ulladulla
Nambucca Valley
Narrabri
Newcastle
Nowra
Orange
Port Macquarie
Port Stephens
Southern Highlands
Tamworth
Taree
Temora
Tumbarumba
Tumut
Tweed
Wagga Wagga
West Wyalong
Yamba
Yass
Young
DBS and Advanced Therapies
Carers Online
Young Onset Parkinson's Group
For more information about these and any Support Groups please contact the InfoLine on 1800 644 189
If you would like further information on a Support Group near you then please call 1800 644 189 and ask to speak to the Support Group Coordinator