STUDY SHOWS COVID-19 VACCINES ARE SAFE FOR PEOPLE LIVING WITH PARKINSON'S
A study authored by a group of Parkinson's experts – including neurologist Professor Bastiaan 'Bas' Bloem who has a global reputation – says COVID-19 vaccination with approved vaccines should be recommended for people living with Parkinson's (unless there is a specific contraindication).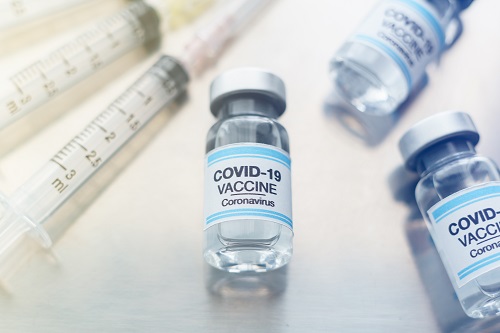 Based on the interpretation of the scientific literature by the study's authors:
Compared to the general population, the risk of COVID-19 infection causing serious, life-threatening disease seems higher for people living with Parkinson's – at least among those with more advanced disease.
The approved mRNA-based vaccines and viral vector vaccines under development are not known or expected to interact with the neurodegenerative process in Parkinson's.
The types or incidence of side effects of these vaccines in people living with Parkinson's seem no different than in the general population.
The vaccines also seem safe for older adults. However, caution is needed with very frail and terminally ill elderly people living with Parkinson's in long-term care facilities.
COVID-19 vaccination is not known to interfere with the current therapies of Parkinson's.
The authors strongly encourage visiting the website of the International Parkinson and Movement Disorder Society where recommendations will be updated as new data are published. Find recommendations for patients here.
Source:
COVID-19 Vaccination for Persons with Parkinson's Disease: Light at the End of the Tunnel? by Bastiaan R. Bloem, MD, PhD, Claudia Trenkwalder, MD, Alvaro Sanchez-Ferro, MD, Lorraine V. Kalia, MD, PhD, Roy Alcalay, MD, Han-Lin Chiang, MD, Un Jung Kang, MD, Christopher Goetz, MD, Patrik Brundin, MD, PhD, and Stella M. Papa, MD. Published online in the Journal of Parkinson's Disease, ahead of the publication of Volume 11, Issue 1 (February 2021) by IOS Press.
Keep up to date by frequently visiting the COVID-19 reference page on this website here. This page is  a one-stop reference point giving you access to the facts and information that is relevant to you.