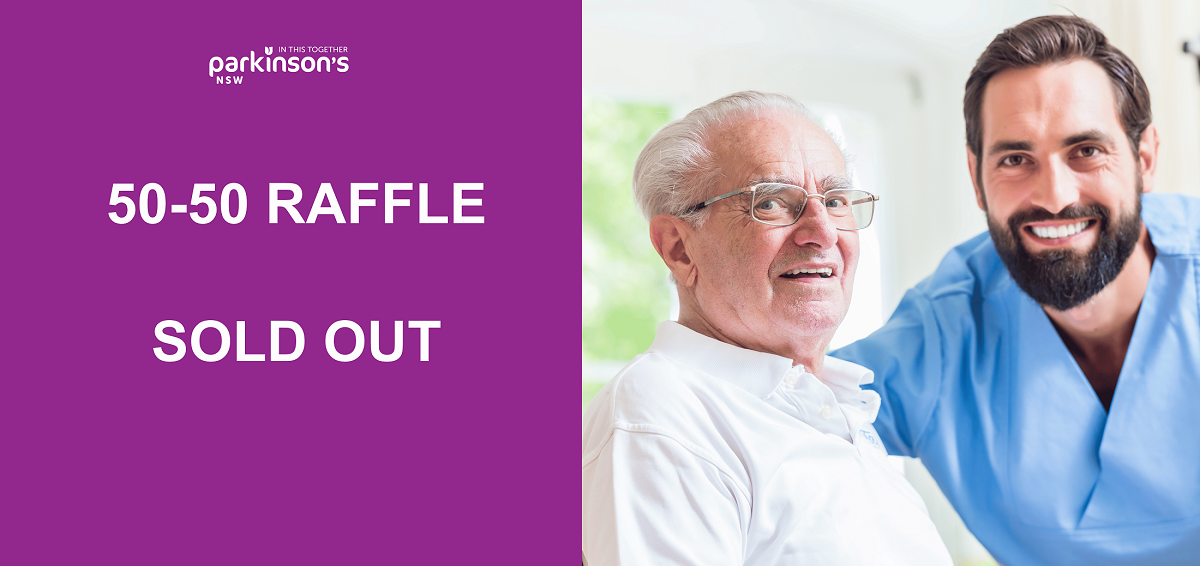 Win up to $1,250* cash next Friday!
Only 250 tickets available at $10 each.
Maximum potential cash 'pot' of $2,500.
You could win up to *$1,250 for yourself, and $1,250 for Parkinson's NSW to help support more people and their families living with Parkinson's.
Here's how our 50-50 Raffle works
Limited to 250 tickets available at $10 each (1 in 250 chance of winning $2,500*)
Proceeds from ticket sales go into the 'Pot'
The maximum potential total 'Pot' is $2,500* cash
The winner splits the final total 'Pot' 50/50 with Parkinson's NSW – that is half to the winner and half to Parkinson's NSW
The raffle closes at 11.00 am Friday, June 2, 2023 (or when tickets are sold out)
Raffle drawn at 11.30 am Friday, June 2, 2023
* Maximum potential prize if all tickets are sold
Our 50-50 raffle is conducted by our fundraising partner Cause Connect. For any enquiries, please contact Parkinson's NSW (02) 8051 1900
CONGRATULATIONS to the winner of game 12
The winner of our 50-50 raffle game 12 (drawn 16 December 2022) had ticket number PNSW-12182
The winner receives $2,820 cash with the same amount going to Parkinson's NSW.
Thank you to everyone for your generous support of our 50-50 fundraising initiative.
Here's how it works:
• Limited to 1,000 tickets available at $10 each (1 in 1,000 chance of winning $5,000*)
• Proceeds from ticket sales go into the 'Pot'
• The maximum potential total 'Pot' is $10,,000*
• The winner splits the final total 'Pot' 50/50 with Parkinson's NSW – that is half to the winner and half to Parkinson's NSW
• Raffle closes 11 am Friday, 18 March, 2021 (or when tickets are sold out)
* Maximum the potential prize if all tickets are sold